#1 If you have installed RetroShare click on the Connect Friend Wizard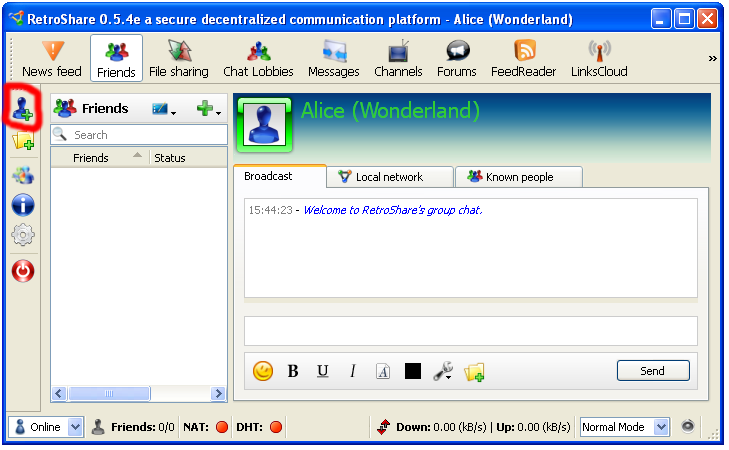 #2 Select the first option -> manually

#3 copy your public certificate to your Clipboard with the button or manually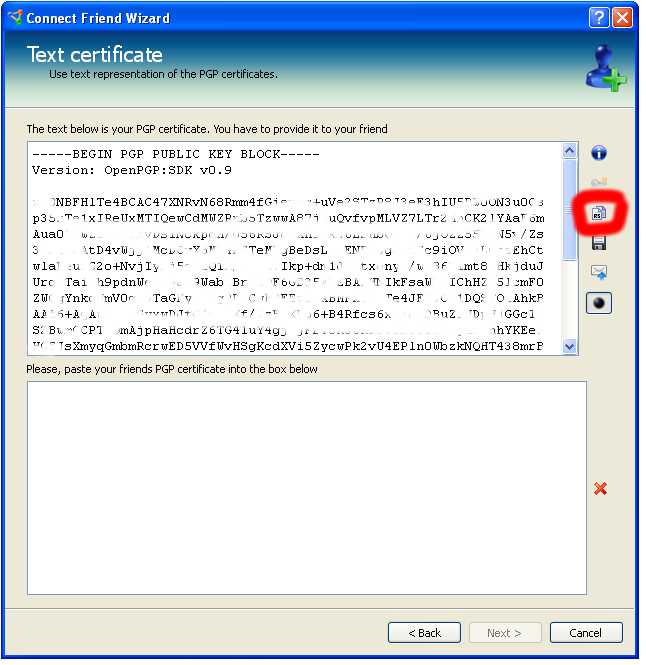 #4 After pressing the copy button.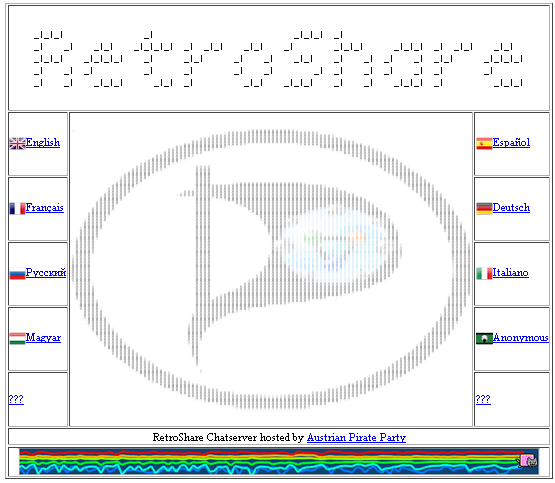 #6 Enter your RS-Key and solve the Captcha to add your RS-ID to the Friendlist of the Chatserver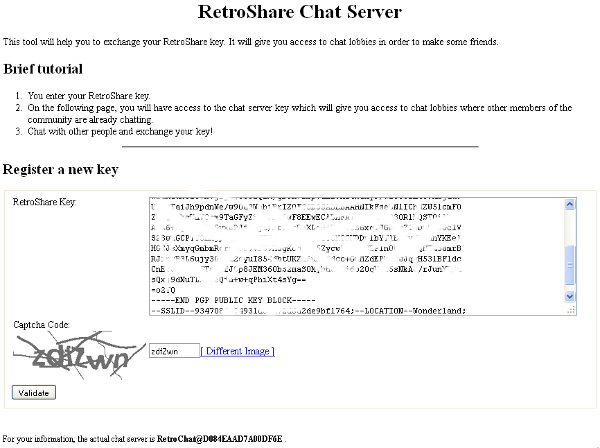 #7 copy the RS-Key from the chatserver to your clipboard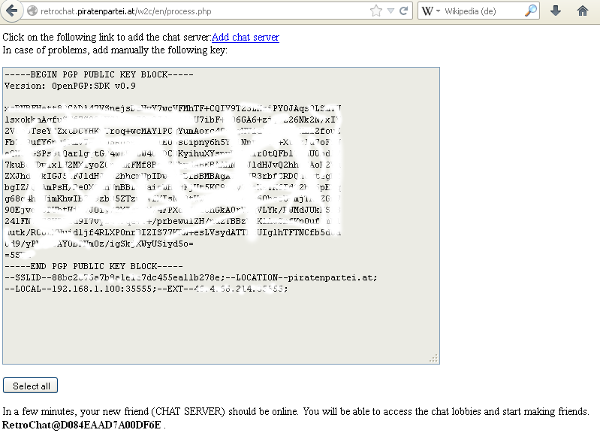 #8 Add the RS-Key of ChatServer in "Connect Friend Wizard" to your Friendlist.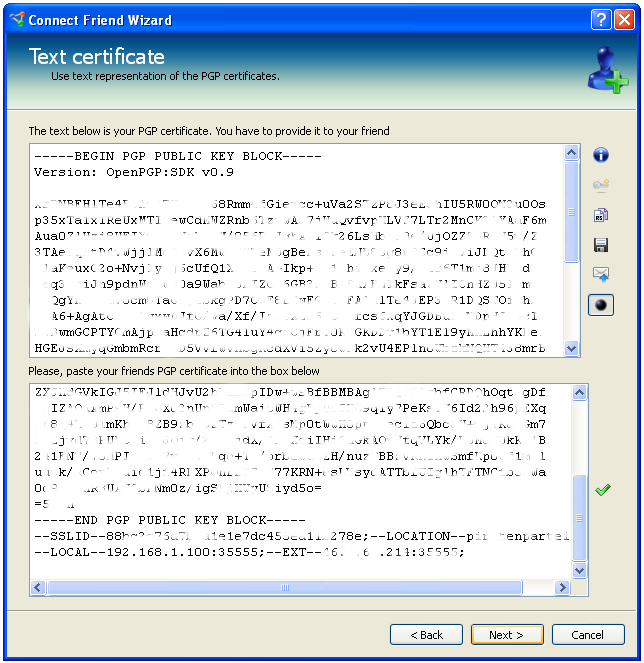 #9 change permissions of ChatServer and finish "Make Friends"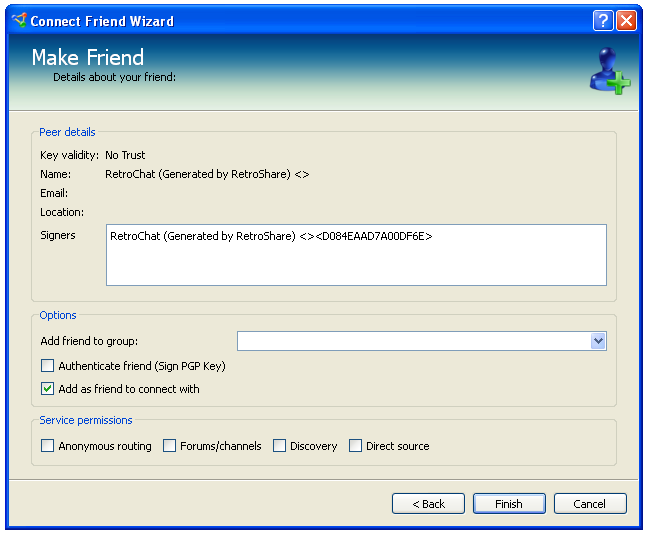 #10 ChatServer is now available in your Friendlist


#12 Start Chating with other Users in the chatroom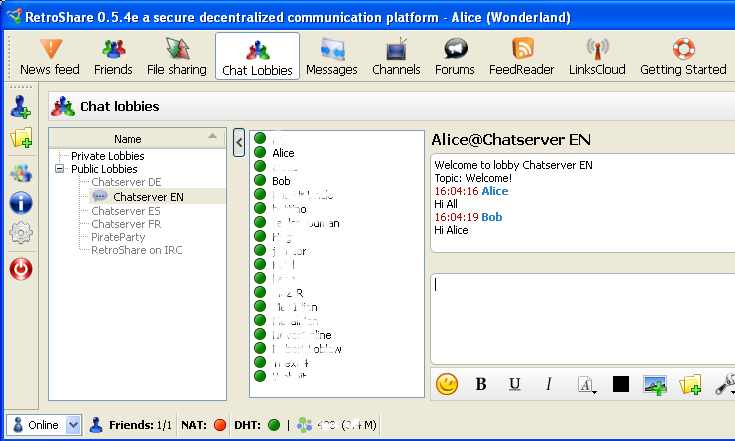 #13 Enter your RS-Key as a RetroShare-Link with "Paste my certificate link"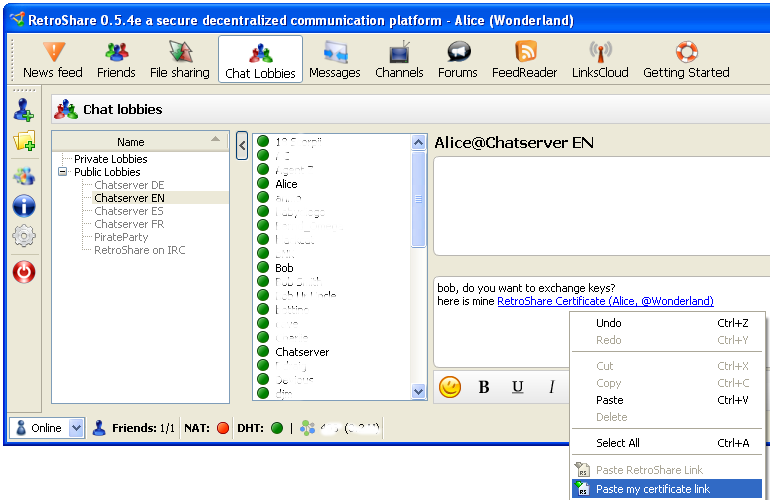 #14 If you do not want to expose your RS-Key (including your public PGP cert and IP) to the chatroom
post your certificate to
https://cryptobin.org/
and tell the password over different way

#15 open the cryptobin Link and enter the password, to decrypt the RS-Key and copy the RS-Key
#16 Paste the RS-Key of Bob to your "Connect Friend Wizard" and finish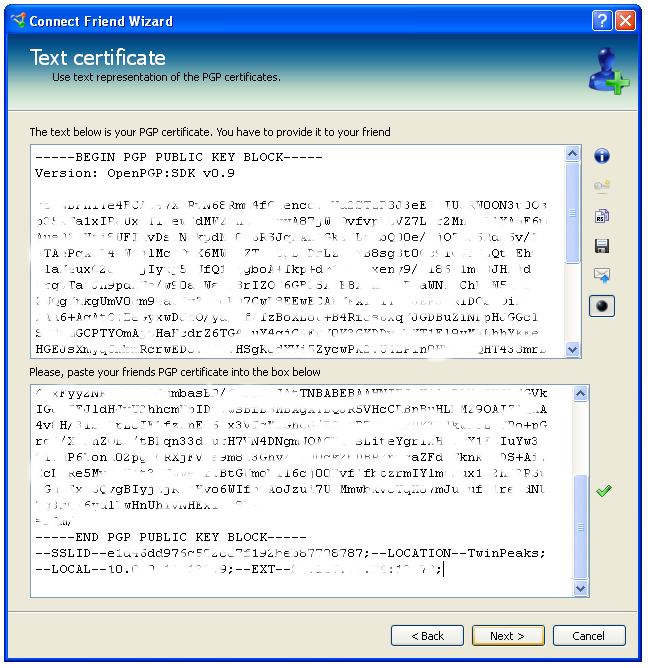 #17 Your Newsfeed shows a succesfull Connect with RetroChat(Chatserver),
an unsuccesfull Connect attempt from Bob before he was added to the Friendlist of Alice
and after Bob was added, he was able to connect to Alice.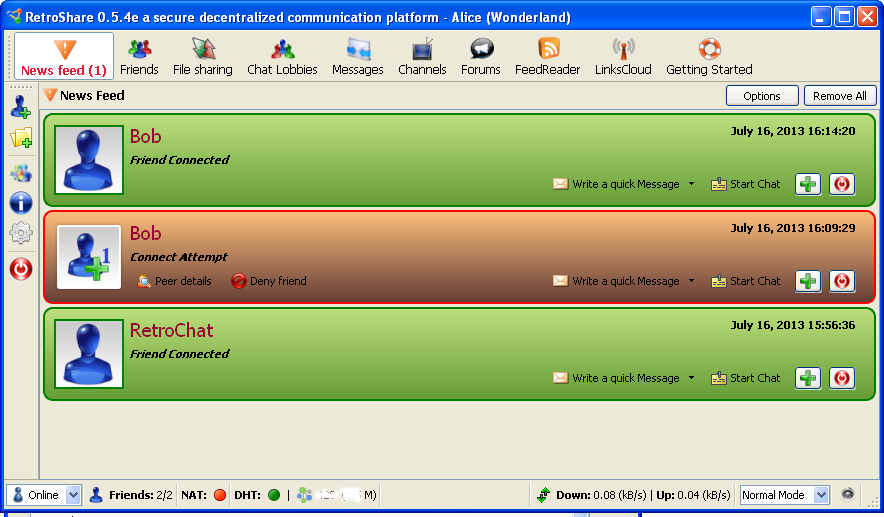 #18 Connection is established and both user can now talk directly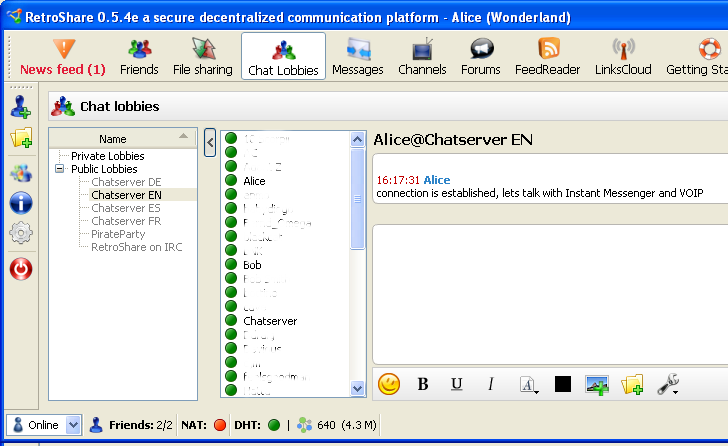 #19 Double Click Bob in Friendlist to open Instant Messenger

#20 Talk to Bob in Instant Messenger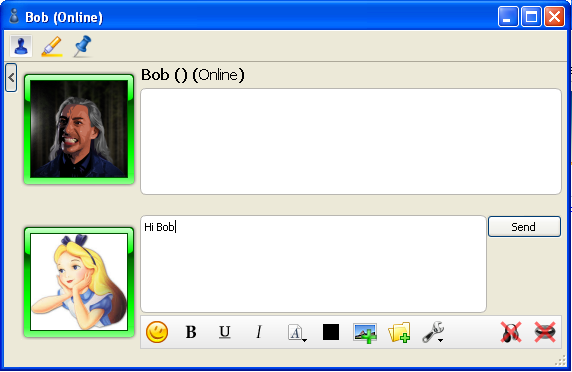 #21 This is the End of this HowTo